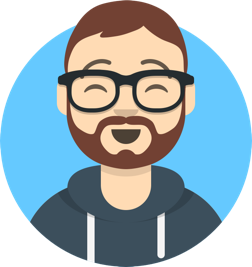 Hi there!
I'm Scott, and it's nice to meet you. I am a Product Design Manager at Affirm, where our focus it to create honest, financial products for everyone. I currently lead two design teams focused on enabling our merchants and reengaging our customers through our web and mobile experiences.

Before that, I had a great time at Capital One, where I grew and led multiple design teams across our Finance and Audit portfolios, enabling associates to better manage, analyze, and communicate their company data. Even further back, I designed LastPass, the world's best password manager. I was the sole designer during LastPass' startup days, growing the product through our eventual acquisition by LogMeIn.
I'm passionate about creating products that impact people's lives in a positive way and adapt to the ever-changing digital landscape. I have had the privilege of working with both small agencies and startups as well as global businesses with internationally recognized brands.
When I'm not designing, you can find me hanging out with my wife and kids, enjoying tacos, or grilling a variety of meats. If you think I could help you with a project, want to see more of my work, or just feel like saying "hello," hit me up.